This is a page for the category food and drink. All pages associated with this have to do with what the guys eat during the week, or food that has appeared on the show that needs clarification.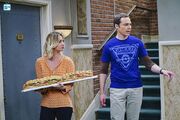 Subcategories
This category has only the following subcategory.
Pages in category "Food and drink"
The following 15 pages are in this category, out of 15 total.