Christopher Allen Lloyd (born October 22, 1938) is an American actor, voice actor and comedian, best known for his roles as eccentric scientist Emmett "Doc" Brown in the Back to the Future trilogy, the villainous Judge Doom in Who Framed Roger Rabbit (1988), Uncle Fester in the 1990s Addams Family movies and criminal transient Switchblade Sam in Dennis the Menace (1993).
Lloyd has an equally prominent television profile, having won two Primetime Emmy Awards for playing cab driver and burned-out derelict Jim Ignatowski on the comedy series Taxi. He earned a third Emmy for his 1992 guest appearance on the Canadian historic drama series Road to Avonlea. He made a guest appearance in TV's highest rated Comedy, CBS' The Big Bang Theory. He appears mid-season 10.
In "The Property Division Collision", Lloyd plays Theodore, the creepy homeless man that Sheldon rents his old room to so he can get back at Leonard. Theodore also offers an analysis of their fight actually giving them good advice.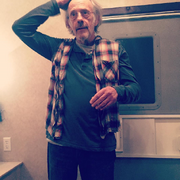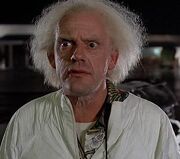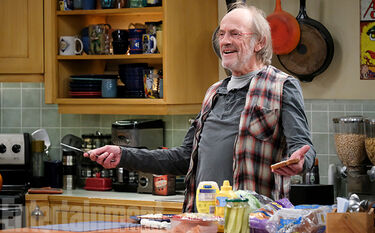 Ad blocker interference detected!
Wikia is a free-to-use site that makes money from advertising. We have a modified experience for viewers using ad blockers

Wikia is not accessible if you've made further modifications. Remove the custom ad blocker rule(s) and the page will load as expected.