Sheldon's shirts
543pages on
this wiki
Forum page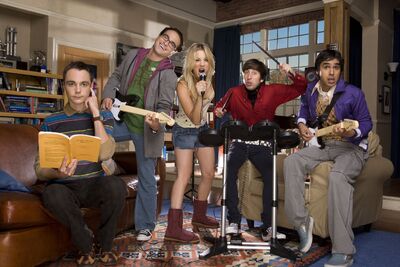 Was hoping someone could help me identify a shirt that Sheldon wears..more specifically 2 shirts.
Both contain the same graphic; one is black and orange and is worn in The Luminous Fish Effect, and the other one was teal (I believe) and appears in The Hamburger Postulate.
Does anybody know what this is?
---
You may have come across this website already:
http://www.sheldonshirts.com/.
It has lots of fun things including Sheldon's and Leonard's shirts.
22:38, 31 July 2009 (UTC)