1,213
articles since December 15, 2007(Wiki Founding Date)
(Multiple Template Designs and Template Ideas are from the Lab Rats: Elite Force Wiki)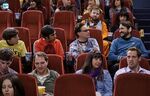 The Opening Night Excitation is the eleventh episode of the ninth season of "The Big Bang Theory".
Plot: After seeking late Professor Proton's advice, Sheldon decides to skip the premiere of the new Star Wars movie to be with Amy on her birthday. Sheldon and Amy finally consummate their relationship. The other guys go nuts over seeing the movie premiere.
19 September 2016

The Big Bang Theory Season 10 Premieres Monday, Sept. 19 8/7c
In the Season 10 premiere of The Big Bang Theory, everyone deals with an awkward morning after Sheldon's mother (Laurie Metcalf) and Leonard's father (Judd Hirsch) share an evening together. Plus, Penny's family arrives for the wedding ceremony, including her anxiety-ridden mother, Susan (Katey Sagal), and her drug-dealing brother, Randall (Jack McBrayer).
Meanwhile, Colonel Williams (Dean Norris), an Air Force Representative from the Department of Materiel Command, takes an interest in Howard's quantum gyroscope.
13 September 2016

Own S9 on Blu-ray, Sept. 13
[SOURCE]
Dr. Sheldon Cooper is a hero in the world of theoretical physics. But, if Sheldon were an actual superhero, what would be his superpower? [As suggested by Sheldon Cooper PhD]
References: Superpower Wiki, DC Comics Database, Marvel Comics Database
Other Polls:
How To Annoy Sheldon
-
Sheldon's Rivals
-
Leonard & Penny
-
Lovelife
-
Season 5 Guest
Loading RSS data...
AFFILIATES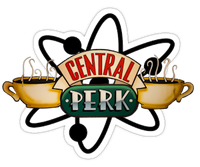 Ad blocker interference detected!
Wikia is a free-to-use site that makes money from advertising. We have a modified experience for viewers using ad blockers

Wikia is not accessible if you've made further modifications. Remove the custom ad blocker rule(s) and the page will load as expected.