955
articles since December 15, 2007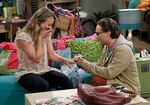 The Gorilla Dissolution is the twenty-third and penultimate episode of the seventh season of "The Big Bang Theory". Penny gets fired from her movie and takes a serious look at her life decisions. Raj and Sheldon go to the movies and see Emily on a date with another guy. Mrs. Wolowitz breaks her leg and Howard and Bernadette have to take care of her completely...(more)
21 September 2015

The Big Bang Theory Season 9 Premieres Monday, Sept. 21 8/7c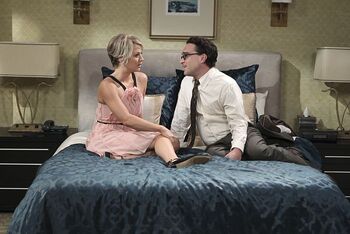 Big Bang's ninth season will answer some of our burning questions.
Will Sheldon pick up the pieces of his relationship with Amy? How will Penny and Leonard's last minute wedding play out? What will happen next with Raj and Emily?
Watch the season premiere of The Big Bang Theory on Monday, Sept. 21, at 8/7c.
15 September 2015

Own S8 on Blu-ray, Sept. 15
[SOURCE]
Dr. Sheldon Cooper is a hero in the world of theoretical physics. But, if Sheldon were an actual superhero, what would be his superpower? [As suggested by Sheldon Cooper PhD]
References: Superpower Wiki, DC Comics Database, Marvel Comics Database
Other Polls:
How To Annoy Sheldon
-
Sheldon's Rivals
-
Leonard & Penny
-
Lovelife
-
Season 5 Guest
Loading RSS data...
AFFILIATES