1,069
articles since December 15, 2007(Wiki Founding Date)
(Multiple Template Designs and Template Ideas are from the Lab Rats: Elite Force Wiki)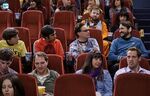 The Opening Night Excitation is the eleventh episode of the ninth season of "The Big Bang Theory".
Plot: After seeking late Professor Proton's advice, Sheldon decides to skip the premiere of the new Star Wars movie to be with Amy on her birthday. Sheldon and Amy finally consummate their relationship. The other guys go nuts over seeing the movie premiere.
21 September 2015

The Big Bang Theory Season 9 Premieres Monday, Sept. 21 8/7c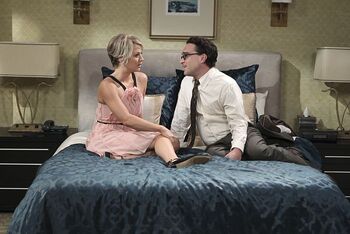 Big Bang's ninth season will answer some of our burning questions.
Will Sheldon pick up the pieces of his relationship with Amy? How will Penny and Leonard's last minute wedding play out? What will happen next with Raj and Emily?
Watch the season premiere of The Big Bang Theory on Monday, Sept. 21, at 8/7c.
15 September 2015

Own S8 on Blu-ray, Sept. 15
[SOURCE]
Dr. Sheldon Cooper is a hero in the world of theoretical physics. But, if Sheldon were an actual superhero, what would be his superpower? [As suggested by Sheldon Cooper PhD]
References: Superpower Wiki, DC Comics Database, Marvel Comics Database
Other Polls:
How To Annoy Sheldon
-
Sheldon's Rivals
-
Leonard & Penny
-
Lovelife
-
Season 5 Guest
Loading RSS data...
AFFILIATES