Minstrel (phonetically pronounced min·strel) is: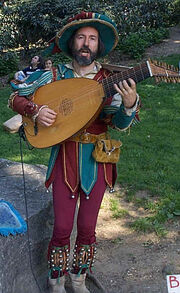 A medieval entertainer who traveled from place to place, especially to sing and recite poetry.
A lyric poet.
A musician.
A performer in a minstrel show.
In The Big Bang Theory
Sheldon sang a song about Leonard during "The Financial Permeability". See Leonard's Song for lyrics and a video reference.
References