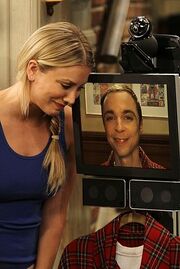 The Mobile Virtual Presence Device (MVPD), is a robot that Sheldon Cooper built as protection from the dangers of life in "The Cruciferous Vegetable Amplification". The MVPD contains a webcam, flat panel display showing Sheldon live, loudspeakers, a mobility platform, and is decorated with one of Sheldon's shirts on a hanger.
Penny liked to refer to the MVPD as "Shelbot". Howard often cracked Star Wars-related jokes that Raj came up with, comparing Sheldon to R2-D2 (a character from Star Wars) such as, "Hey look, it's Leonard and R2-D-bag".
Video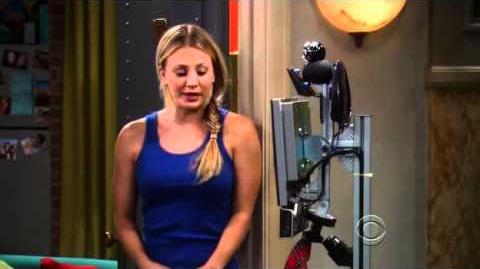 Ad blocker interference detected!
Wikia is a free-to-use site that makes money from advertising. We have a modified experience for viewers using ad blockers

Wikia is not accessible if you've made further modifications. Remove the custom ad blocker rule(s) and the page will load as expected.