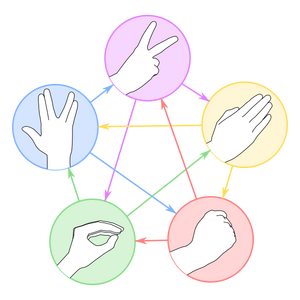 Sam Kass is an internet pioneer and blogger, and he invented the game Rock, Paper, Scissors, Lizard, Spock.
In "The Rothman Disintegration" (S05E17), while introducing the game to Kripke, Sheldon says, "All hail Sam Kass!" It is followed by a "Hail" from the rest of the gang.
Ad blocker interference detected!
Wikia is a free-to-use site that makes money from advertising. We have a modified experience for viewers using ad blockers

Wikia is not accessible if you've made further modifications. Remove the custom ad blocker rule(s) and the page will load as expected.