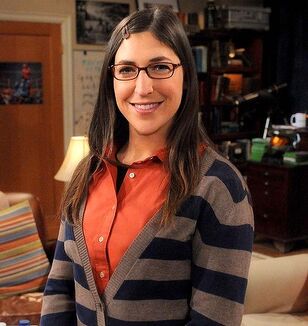 Born on September 29, 1991.
I am a student who has just graduated.
Things I love = Roger Federer, Chelsea FC, Harry Potter.
I watch The Big Bang Theory online, since the show is not even aired in my country.
My Userboxes
Edit
Future Expectations
Edit
Leonard and Penny to end up together, perhaps get married and have a baby, so that the baby WILL be SMART and BEAUTIFUL, but NOT IMAGINARY.
Sheldon and Amy to progress further in their relationship. The way things are going now, I really pity Amy, so I hope Sheldon can grow, but essentially remains the same character we all have known and loved.
Sheldon wins the Nobel Prize.
Howard to get a doctorate.
Raj to find a cure for his selective mutism.
Raj finds THE girl.
Leonard to get a breakthrough in his career, so that his career will no longer be at a standstill.
Leonard to get the long-awaited acknowledgement and affection from his mother.
Penny to get a REAL acting job.
Penny to continue her education (in acting).
A visit to Bernadette's laboratory, or an insight into her work.
Amy grabs the attention of another guy, who's a bigger threat than Stuart, maybe a fellow scientist?
Meeting Amy's family.
Sheldon's sister, and Penny's father making another appearance.
To SEE Mrs. Wolowitz (The Countdown Reflection does not count).
To find out Penny's last name.
Favourite Episodes
Edit
All really, but some more than others:
(In no particular order)
The Adhesive Duck Deficiency
The Bath Item Gift Hypothesis
The Big Bran Hypothesis
The Luminous Fish Effect
The Work Song Nanocluster
The Spaghetti Catalyst
The Creepy Candy Coating Corollary
The Alien Parasite Hypothesis
The Agreement Dissection
The Herb Garden Germination
The Zazzy Substitution
The Robotic Manipulation
The Zarnecki Incursion
The Pulled Groin Extrapolation
The Flaming Spittoon Acquisition
The Isolation Permutation
The Good Guy Fluctuation
The Shiny Trinket Maneuver
The Friendship Contraction
The Weekend Vortex
The Launch Acceleration
The Countdown Reflection
Other shows
Edit
NCIS
Bones
Criminal Minds
Chuck
One Tree Hill
Rookie Blue
How I Met Your Mother
Disney's shows (Lizzie McGuire, That's So Raven, Even Stevens)