The Zarnecki Incursion
Plot:Sheldon's world of warcraft account is hacked, and the guys confront the hacker, named Todd Zarnecki. They fail, and Penny comes and forces the hacker to give Sheldon's fake stuff back.
Penny: Oh, hi! I was just dropping a cheesecake to Sheldon. He was robbed of a bunch of imaginary crap that's useful in a make-believe place.
Penny: Well then, good news! Today's the day a girl's finally going to touch you in your little special place.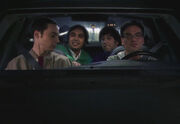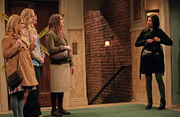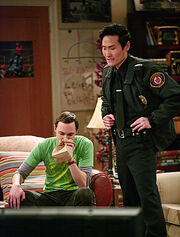 Ad blocker interference detected!
Wikia is a free-to-use site that makes money from advertising. We have a modified experience for viewers using ad blockers

Wikia is not accessible if you've made further modifications. Remove the custom ad blocker rule(s) and the page will load as expected.